Saturday, 02 May 2020 04:40
It is a very big joy to see the first fruits of our program - goats program in Malawi.
Malawi is one of the poorest countries but God's people there are wonderful. The church in Tengani, Malawi under the leading of bishop Petr Fungulani is overseeing the Feeding program - Goats program. What is this project about?
Monday, 28 October 2019 06:46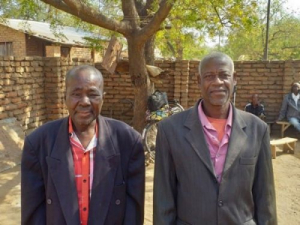 The conference for pastors in Malawi and Mozambique was a wonderful time of fellowship in God and seeking His will and plans.
All conference was hosted by bishop Petr Fungulani and the church in Tengani. We had meetings with essential and crucial messages delivered regarding a ministry of shepherding and ministry of prophesying.
The conference was attended by about 40 pastors from six different parts of Malawi and Mozambique. We had fellowships with the word, prayers, worshipping, and also with food.