By the conference, we also shared the crucial needs of Malawi and Mozambique. The poverty is significant here, and even pastors do not have bibles sometimes.
The conference was a big step in our ministry, significant joining, and big joy shared with altogether. Pastors asked us to continue in this work and visits. We believe it is Godś plan.
The Czech church also shared some Bibles (about 20), some food, and some resources to help CPMI Malawi and Mozambique grow and be light to their nations.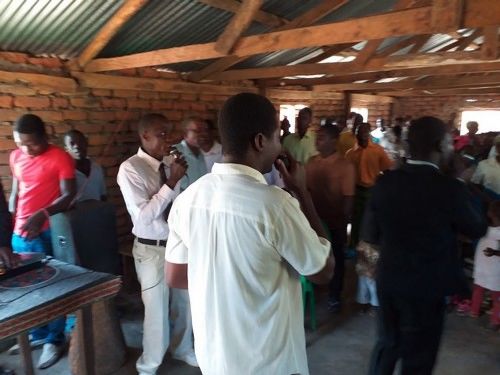 (one of the meetings)
"The messages delivered by brother Joel were directly prophetical messages to our churches in Malawi and Mozambique. It dealt with the issues and problems that we face here.", said bishop Petr Fungulani.
The conference was followed also by meetings with teachers from a local school, meetings with orphans and worships teams and discussing Gods leading and possible help in all these areas.
A very important part of a conference was also anointing and establishing bishop Petr Fungulani as a Senior pastor (bishop) of CPMI and also a member of the International Council of CPMI.
We pray for Petr and their churches to be in unity, grow in grace and have everything they need to fulfill the plans of God in their lives.
(one of the evening discussions with a group of pastors from "Malawi mountain area")